I Lost 6 Inches of Belly Fat and 35 lbs. and I Look and Feel 20 Years Younger!
"In just 6 months of using Andro400 I have lost 35 lbs. and went from a size 38 to a size 32 waistline. I have more energy and look and feel 20 years younger! My wife even says that I have to use your product. Thank you Andro400 for my brand new healthy lifestyle!"
-- Michael David, Seattle, WA
Dr. Has Never Seen Such a Transformation!
"I am so thankful to your company. I have lost 50 lbs. and went from a size 38 waist to an unbelievable 30! I am 56 years old, and now with Andro 400, I feel like I am 25 again. I was taking ramipril for high blood pressure and celebrex for my arthritis. Gone!!! My doctor has not seen a transformation like mine ever! Exercise used to be a chore -- now I have the energy to jog, exercise and be intimate with my partner when we share our love for each other. My mood has changed. I don't get stressed out anymore. I'm so happy now. I'm just a completely different man! Thank you, thank you, thank you!"
-- David Ryan, Milford, Ontario, Canada
Lost 85 lbs; A Life-Changer for Me!
"I'm a truck driver and for 13 hours a night I sit in my truck and I drive. Out of boredom, I'd stop and eat. That was all until Andro400 – ever since then my life has changed. I started out weighing 341 pounds, and since taking Andro400 I've dropped 85 pounds! There's no cravings – I actually don't even think about food anymore. One thing that Andro400 said on the radio ad is it attacks belly fat – well let me tell you it did – the 2nd month is where I saw a drastic change in the size of my stomach. I've lost 6 inches! I'm sleeping better. My knee pain went away. I've had some lower back issues and that went away, and I can only attribute that to Andro400. It's a Life Changer for me!"
-- Chris Walls, St, Genieve, MO
Dr. Personally Uses, Endorses Andro400
"I'm taking 2 of the Max twice a day. I've got a lot better muscle strength. That's where it's actually most effective – as well as the weight loss and maintaining the weight. You always worry about non-prescribed drugs, or at least that's the way I think of it being a physician, but I think this is an effective treatment."
-- Theodore McCoy, Cheyenne, WY
Andro400 Changed My Husband's Life!
"Before taking Andro400, my husband weighed 290 lbs. He's a diabetic and his blood pressure was through the roof. I purchased Andro based on the reviews, and he's lost 60 - 70 lbs! ​It's enhanced him health-wise in a lot of aspects too. He used to be depressed because of his weight. The fact that he was losing weight like crazy gave him a lot of relief. He's not depressed now, he's really happy. He's more loving. And it's so exciting for me as a wife to see him happier -- it made me happier​! ​ So I'm really grateful. Andro400 gave him a lot of ​energy ​ too because of the testosterone boost.​ The 3 main things everybody's noticing are: no more​ depression, a lot more energy and ​the huge weight loss. He went from size 42 to 38, so it's like, oh my God it's WORKING!! Trust me, we've tried a lot of other things that didn't work. And that's why I'm so excited because it's actually, literally changing our lives!"
-- Kali Doum, Modesto, CA
Can't Survive without Andro400!
"I've been using the Andro Max 400 for a while. My wife takes 1 a day. It definitely made her bones feel better. It's working . . . unbelievable. You know what, I don't think I could survive without it! Energy, sexual performance, I mean it's just great!"
-- Bob Cuomo, Mahopac, NY
Fantastic Energy; Lost 35 lbs; Less than Half the Cost of Others
"I'll be totally honest I tried a different product, and I wasn't happy with the different product and so I've been without any supplement for some time now, and I can really feel the difference. And I had fantastic results with the Andro400 Max. Probably lost 35 pounds. And more impressive than that was the inches I lost off of my belly and my waist. The increased energy is fantastic, and the mood enhancement is really good. I'm very impressed with it. You guys are considerably cheaper than the other brand. I get 2 bottles a month from you guys and that's even $15 less than the GNC product."
-- Mike Morlok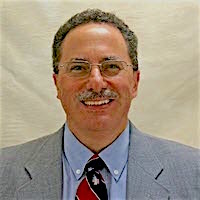 Lost 38 Lbs and 4 Inches of Belly Fat, Has More Energy
"I went from 230 pounds down to 192. When my son got married, I went for the suit fitting, and I was a size 48. When I went back to do the final fitting, I was a 44! I want to keep getting it for the weight loss; I lost 4 inches around my belly, and I want to get rid of the rest of the weight around my belly. I'm 57, and my wife says I look like I'm back in my 30s. I have more energy for sure, and I'm going to participate in one of those Savage races where they have the obstacle courses with one of our kids."
-- Chris Teter, Spring Grove, PA
54 Yr. Old Now in Best Shape of His Life!
"I can't tell you how good the product is! I'm in the best shape of my life. I used to take blood pressure medication and I don't even take that anymore. It's changed every aspect of my life. I was a 40 waist and I'm down to a 36. I'm 54 years old, and people tell me I look better than I ever have, and I look like I'm in my early 40s! And I'm telling you it's the Andro. This product is so much better than even the advertisements! From taking Andro400 I immediately notice a burst of energy . . . and my skin color, my sexual advancements, my energy, plus the weight loss, the toning of the body, and the increase strength and endurance . . . it's like night and day where I was then and where I am now, and Andro400 has made the difference. And my wife also takes it, 1 pill every other day, and she has experienced an amazing transformation in her body alone, with her hair, her complexion, and as well as in the gym. It's an outstanding product. My customers, my friends, my family, everybody is noticing the difference!"
-- Jeff Schnee, Bristol , PA
Couldn't Get Rid of His Belly Until Andro400
"I'm having great results. Everybody is seeing a difference. People say, "You look good! Did you lose weight? What are you taking?" I'm 59, and I'm bringing my belt down a couple different notches. I couldn't break 180 lbs for nothing, no matter what I tried. Now it's 175 lbs. and she's going from there. I was just doing it for the belly -- no matter what I just couldn't get rid of the belly (until now). And I'm not as tired as I used to be."
-- Joe deMauro, Holbrook, NY
Testosterone Went Up, No Side Effects
"I was happy when I went back and had my physical at the doctor's. My testosterone had gone up considerably. I was pleasantly surprised. Actually it did a better job than the prescription Androgel I was taking. Plus no side effects! The Androgel had side effects I didn't like."
-- Joseph Vaughan, North Chesterfield, PA
Lost 37 lbs., More Energy than I've Had in 20 Years
"I did a lot of research on Andro400 before I ordered it because I've tried other products in the past and they haven't worked. But with this I could not believe the difference within, literally within a month. I'm 62 years old and since I started taking it I have lost 37 lbs. And I have more energy than I've had in 20 years. It's still coming off, but it's coming off slower now. It was the belly fat. I could get weight off but I could never get the tummy off, and now the tummy's coming off. Libido -- everything's better all the way around."
-- Richard Cheatham, Tuscon, AZ
Lost Belly Fat, Gained Energy & Libido; Feeling Like a Teenager Again
"About 2 weeks after starting Andro400, I noticed my belly fat disappearing. Now, after only one month, I've lost about ten pounds all in my mid section. What a miracle! I have more energy and don't have to hold my gut in any longer. I'm more relaxed and my libido has increased 5 fold! I'm 58 years old and beginning to feel like a teenager again! Your product has delivered exactly as advertised. I'm elated!"
-- Bob Cook, Mebane, NC
Lost 74 lbs., No Longer Needs Meds
"I'm 61 years old and after 4 months of using Andro400, I lost 74 lbs. I feel happier, healthier, and more energetic, and I no longer have to take high blood pressure medication. My wife, my friends, even my doctor has commented on how great I look. I haven't changed my diet, I haven't changed anything – I just started taking Andro400."
-- Jeff Paulin, Black Canyon, AZ
Hitting the Ball Further than Ever & Energy to Work 16 Hr Days!
"I'm 55 years old and hitting the ball further than I've ever hit, and I'm not getting tired going 18 holes! And when I play softball I'm hitting the ball further. I work for the DWP in LA and it's a very physically demanding job. Andro400 really helps because we work 16 hour days a lot. I was turning down a lot of overtime, but when I started taking Andro400, it got me through the day. I really notice a difference – even my wife did. It really works!"
-- Anthony Soltero, Pico Rivera, CA
Nothing Ever Worked Before Andro400
"I'm 60 years old and have been a Type 1 diabetic since I was 10 years old. I should have been dead by now. I never felt like doing anything before, but now after taking Andro400 for 2 weeks, I feel so much better and have far more energy! I've tried everything , and nothing else has worked. This product is fabulous!"
-- John T., Denver, CO
63-Year-Old Keeps Up With 19-Year-Olds
"Boy, I'm doing fine, you can't imagine! I play basketball 6 days a week all winter. I'm 63 years old. I play with 19-year-olds, and I hold my own every day. And Andro400 helps a lot. I'm quick as a cat -- it's amazing! I absolutely know the difference. I'm having a blast, and I appreciate your product. It works wonderfully! You can't imagine what I can do at my age -- and you help. That ain't no kiddin!"
-- Brent Lucarelli, Lockport, IL
It Works Great!
"I'm Ecstatic. It Works Great! The benefits are a lot of energy, better mood, and even though I've only used one bottle, my knee pains went away and I sleep better. I thought it was going to be like other ones and make you real nervous, but this one is working real good and I like it. I'm sure a lot of people can benefit as well."
-- Enrique Segura, Fort Worth, TX
Lost 2 inches off Waist, 13 lbs. Without Dieting
"I'm a retired firefighter going on 65 and noticed I was getting soft and bigger in the belly even though I do regular exercise (jogging 3-4 miles 4 to 5 times a week). Since using Andro400, I've lost 2 inches off my waist and 12-13 pounds. I did not diet, ate what I normally do (here in Vegas, lots of buffets). Started out with a 38 inch waist, now 36; 195 lbs., now in the 182 range."
-- John Shaw, Las Vegas, NV
Lost 3 Inches Off My Waist, Increased Energy, Decreased Appetite
"I am only 10 weeks into taking your product and I have lost 12 pounds and three inches from my waist. Normally I scoff at radio or TV ads promising results like this. But in this case, my results have far exceeded my expectations. My energy level has increased and my appetite has decreased! All this without any extra exercise program. Thanks from a very satisfied customer!"
-- Don Piccoli, Greenville, SC
Big Wave Surfer Reaches Ideal Weight, Gains Energy, Reduces Pain
"I'm 53 years old and my passion is surfing the oceans worldwide – big waves. Since taking Andro400, I'm now down to my ideal weight – from 185 to 175 now which is probably a net 15 pound loss, taking into account that the increased muscle I have now is heavier than the fat it replaced. My energy level is up. I feel strong and more physically fit in general. Also, from surfing I have been injured many times – for example I've broken my neck and pelvis among other things. Taking Andro400, I have much less pain overall – and I've been able to take less pain medication and anti-inflammatory drugs."
-- Marc Magana, San Marcos, CA
Lost Weight, Gained Energy, Stamina, and Libido
"The Andro 400 has been a plus to my daily requirements of energy, stamina and weight loss. I have seen a noticeable reduction in my waistline from a 40" waist to a 37" waist. I am 6'6" and weighed 252, I now weigh 238 and feel much better. Without too much information, my sex drive and performance has been positively enhanced with greater sensitivity and stamina during those intimate times with my wife. Greater sensation, pleasure and results are evident."
-- Keith Bergen (avid Chicago Bears Fan)