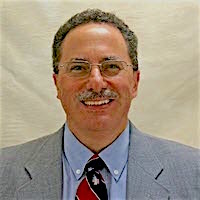 Lost 38 Lbs and 4 Inches of Belly Fat, Has More Energy
"I went from 230 pounds down to 192. When my son got married, I went for the suit fitting, and I was a size 48. When I went back to do the final fitting, I was a 44! I want to keep getting it for the weight loss; I lost 4 inches around my belly, and I want to get rid of the rest of the weight around my belly. I'm 57, and my wife says I look like I'm back in my 30s. I have more energy for sure, and I'm going to participate in one of those Savage races where they have the obstacle courses with one of our kids."
-- Chris Teter, Spring Grove, PA
Lost 75 lbs, Healthier, Happier, Looks Great!
"I'm 61 years old and after taking Andro400, I lost 75 lbs. I feel happier, healthier, and more energetic, and even my blood pressure has dropped. My wife, my friends, even my doctor has commented on how great I look. I haven't changed anything – I just started taking Andro400."
-- Jeff Paulin, Black Canyon, AZ
5" Gone in 3 Months. You Don't Know What You're Missing!
Great product! In the first 3 months of taking Andro400, I went
from a 48 waist down to a 43 waist
. I'm 6 feet tall and 225 pounds. I'm in
really good shape now
but at that time, not too good.
I'm thrilled to have Andro400!
I am your walking advertisement, and I tell everybody about it. Those that are willing to listen, good for them, and those that aren't -- well, they don't know what they're missing!
-- Edward Hartman, Lorain, OH
Andro400 is the Only Thing that Worked!
I ordered 3 bottles of ANDRO 400 about a year ago. Then I started working out. After awhile I started getting stronger and stronger, and I didn't think I needed Andro400 anymore. After a few months without Andro400, I realized that it wasn't me, it was Andro400 that was helping me get stronger. Over a period of almost a year, I tried all kinds of other products that were supposed to do the same things as Andro400, and none of them worked. Andro400 was the only thing that worked! So now I'm back with you guys, and I'll be with you guys forever!
-- Mike Hice, Cincinnati, OH
Stronger, More Energy, No Side Effects
I've tried a number of other products, some prescription but they either didn't work or had potentially serious side effects. With Andro400 I feel stronger and have a lot more energy, without any worry of side effects. And at night with my wife I know I have no problems in that department any more either.
-- K. Rykowski, Dallas, TX
No Longer Tired After Work
I own a construction company and work hard. Of late I found myself getting more and more tired, and I'm only 38. When I heard about Andro 400, I couldn't resist, so I ordered it. After a few days of taking Andro, now when I get off work I'm not so damn tired – I find that I'm not too tired any more to play with the kids (and later on with my wife). Great stuff! Thanks!
-- Dan Rotunno, Portland, OR
Works Out Less, Maintains Muscle
It's difficult to believe what your product has done for me. I used to work out 4 times a week to build muscle and strength. My work schedule changed and I wasn't able to work out for over 6 weeks, I expected to lose muscle fast like I had always done in the past. Well, it didn't happen this time, and the only thing different I was doing was taking Andro400. I can work out only one day a week now and still keep the muscle and energy I had before when I was working out 4 days a week! This stuff is amazing!
-- Tom Pascuci, Austin, TX